No reason to stay is a good reason to go…
A trip can reboot your mental and physical health. So take a break and reset your stress level. Travel has now become a part of my life. So this time for a short weekend trip I have visited Kangojodi (Nahan) from 1-Dec-2017 to 3rd-Dec-2017. The plan was to stay in Camp Roxx, 33kms away from Nahan and approx. 274kms from Delhi which can be covered in 5-6 hours.
A Short weekend trip to Camp Roxx, Kangojodi Himachal Pradesh
Camp Roxx in kangojodi, is an offbeat abode in the range of 7kms of virgin Pine forest. The adventure camp is in the middle of mountains away from city hassle.
Counting the days left for the trip is the most difficult thing, excitement increases as each day passes by. The purpose was clear camping, adventure sports and spending some quality time in hills.
We have departed from Delhi at around 3:00 PM and reached Camp Roxx at late night (with long breaks taken while the journey). Friday night stay, Saturday reserved for adventure sports and Sunday noon was planned to return.
Everything was going according to the plan, at the time we reach the camp 8 Degrees temperature was noted on the scale. Cottages were allotted as per our comfort, after settling down in our camps/cottages we came to the bonfire area to absorb some heat.
It was a full moon night complimenting bright shining stars, the view was breath-taking. Watching shooting stars under the moonlight with the bonfire. That?s how our first night at the camp site went on.
Day 1: Saturday, Reserved for Adventure sports
After a memorable bonfire night we woke up at 7 the morning. The air was fresh and the mood was set for a hot cup of tea. Tea was not so good but the weather was. Being in mountains and not to see morning sun rays is like missing the best part of mountains and I never intended to miss this opportunity. So went for quick round of hills.
To get the hot water for a bath you need to inform the management in advance as they have developed a special technique for making the hot water available. So, here i am showing you through pictures…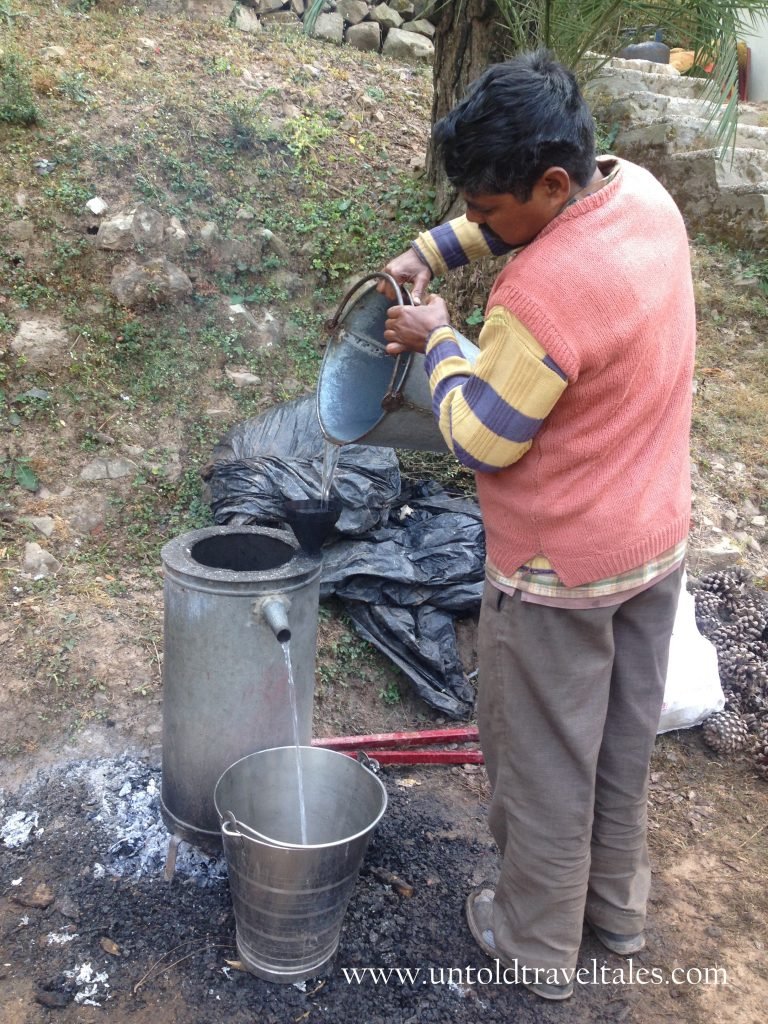 At 10:00 am we were at the breakfast table, on the menu, there was boil egg, vegetable sandwiches, and desi poori sabzi (deep fried Indian bread served with vegetables). After having breakfast we headed towards activity area, started with warm up later headed for obstacles.
Adventure Sports you can try at Camp Roxx
Commando/Type Net
Zipline
Fox flying
Commando Bridge
Different types of obstacles.
Returned back to our camps at around 5 in the evening. Just after taking half an hour of rest, evening snacks were ready. It was already dark at 5:30 pm like midnight. The area was decorated with beautiful lights, DJ floor was set and the bonfire was attracting everyone. Both Veg/Non-Veg snacks were served on the platter with some hot tea. I was already loving it and the night has more surprises packed for me.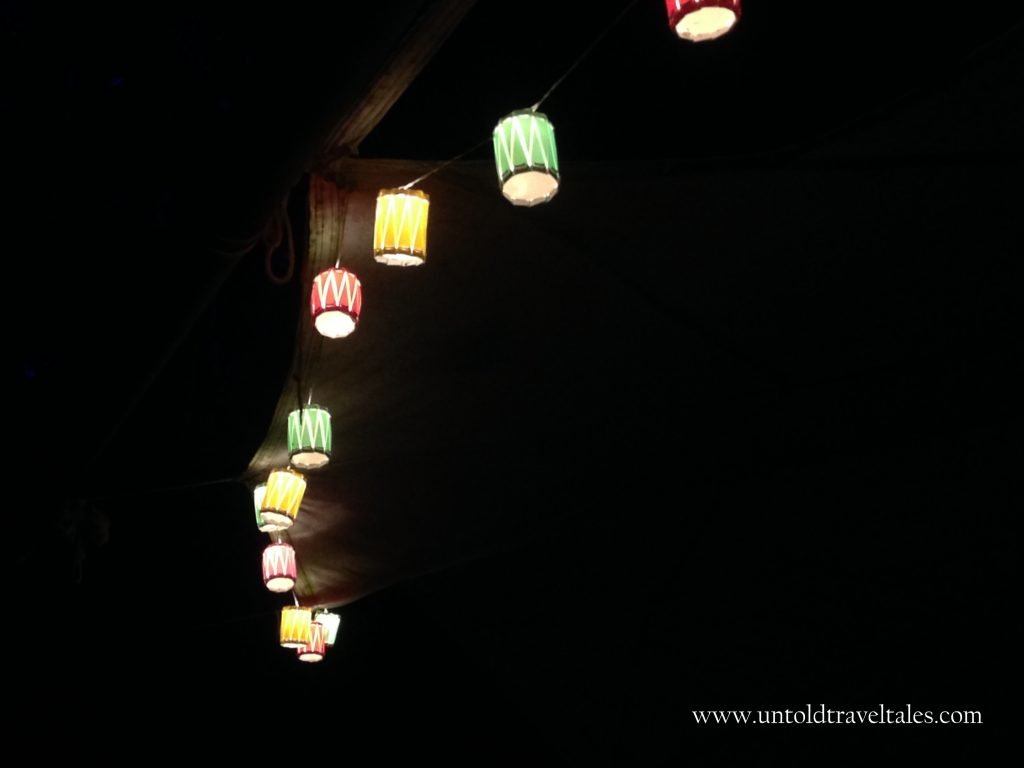 Rocking on the Camp Roxx and setting the dance floor on fire, the cold breeze was no more harming us. The clock was ticking, it was 10:00 pm and dinner were served. Food has fulfilled all our expectations, the delicious dinner has forced us to overeat. There was not an inch of space in my stomach.
Eyes were full of sleep but not ready to miss any moment. So, decided to play cards. With my sleepy eyes, I played few games and won one. After that, I decided to quit and sleep and crashed on the matrix in my cottage which was chilled.
Day:2 Sunday Morning It was,
The day we have to say bye-bye to beautiful mountains and Camp Roxx. I must have gained few kgs in two days, we had cholay bhature in breakfast (They were yummy). Around noon we have shifted our luggage to the transport and were ready to say a heart-warming goodbye.
The place I have visited is Camp Roxx kangojodi which is 33kms from Nahan. A place away from city honks.
Please Note: I am sharing my personal experience which is not biased in any term. Neither this is a paid post.