What are the main things we search for while planning a trip or after reaching the destination we have planned?
Any guesses?
Yes, you are thinking right, accommodation and food are the two main basic necessities one searches for. So, here I am to help you out with some of the best cafes in McLeodGanj. McLeodGanj is the headquarters of the Tibetan Government in exile (is an organization based in India). In short, it's a hub of Tibetan culture and home to Tibetan refugees. McLeodGanj is a 7-hour drive from Delhi, so one of the best options to take a short weekend trip from Delhi/NCR.
McLeodganj is a paradise for foodies only when you know where to get the right food you are looking for. So bringing to you the top 4 best cafes in Mcleodganj to kill your hunger.
Best 4 cafes in McLeodGanj
Cafe Illiterati
McLIo
Shiva cafe
Tibet kitchen
Caf? Illiterati

Can consider it the best caf? in McLeodGanj with a spectacular view and amazing food. A place where anyone can spend their entire day happily and trust me you would not want anyone to disturb you at that time. To complete the mood, they have the best stock of books which Caf? Illiterate care takers have saved from years?. Don?t believe me trust your eyes.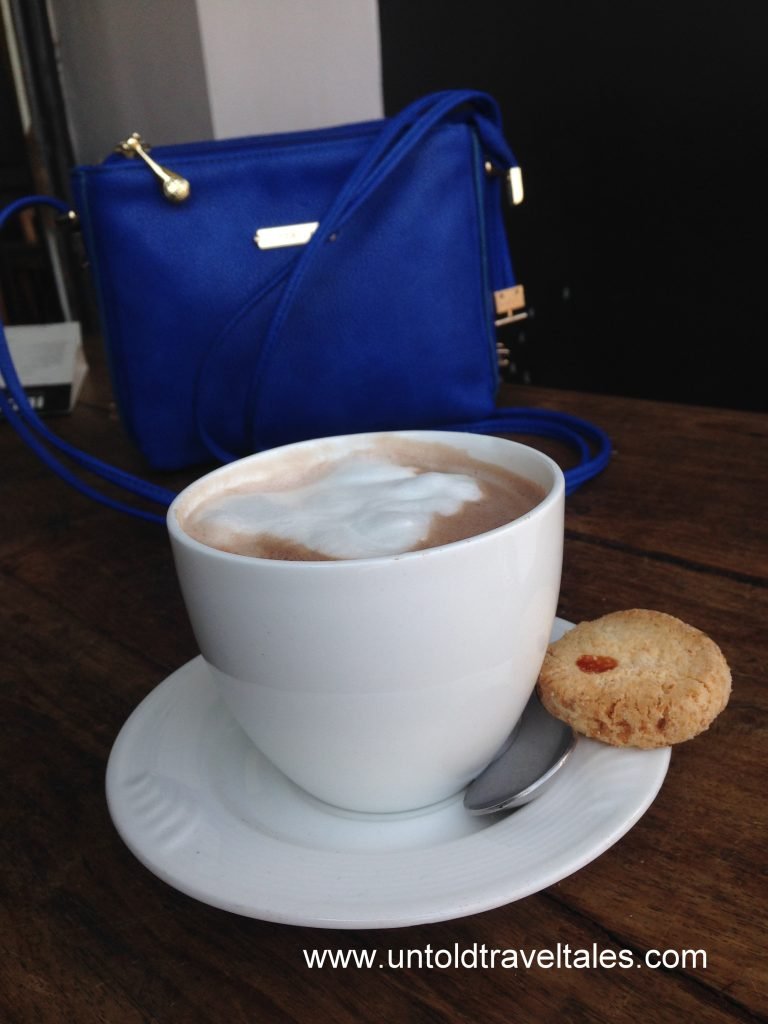 Options you can explore at Illiterati
Hot chocolate
Hot coffee
Banana Pie
Apple Pie (This is my favourite from all)
Enjoy your order with beautiful view, cold breeze and books.
MclIo Restaurant and Bar

It is a Restrobar of three floors with a terrace bar. The view is beautiful, food is good but the quantity of food is very less and prices are higher accordingly. You can give it a try once during your stay in McLeodGanj. It is not as bad as to not give a try. The Restrobar has beautiful ambience and many celebrities have also visited them in the past, you can see their photos handing on the wall for decoration.
View of Bar in Mclio.
Tibet Kitchen

A must visit if you love Tibetan food. They serve all kind of Indian, Italian, Israeli, Chinese, Thai and Bhutanese food. The quantity is good according to the prices. Cost of dining in will be slightly high on your pocket.
Shiva Caf?
Shiva caf? is near Bhagsunath Fall, McLeodGanj Dharamshala. You have to trek a little to reach there. Food was fine but the ambience you will fall in love with. The best view can be enjoyed during sunset and sunrise.
And yes you must not miss maggi at shiva cafe.? One of the best cafe i have ever visited on a height of 1770m approx above the sea level.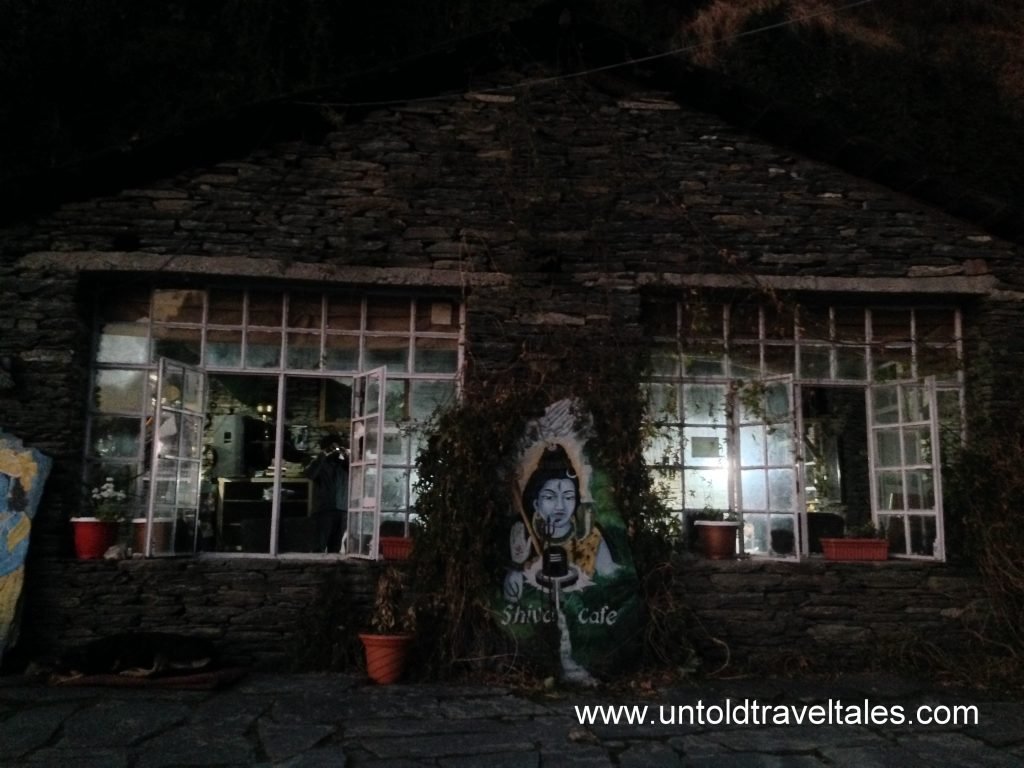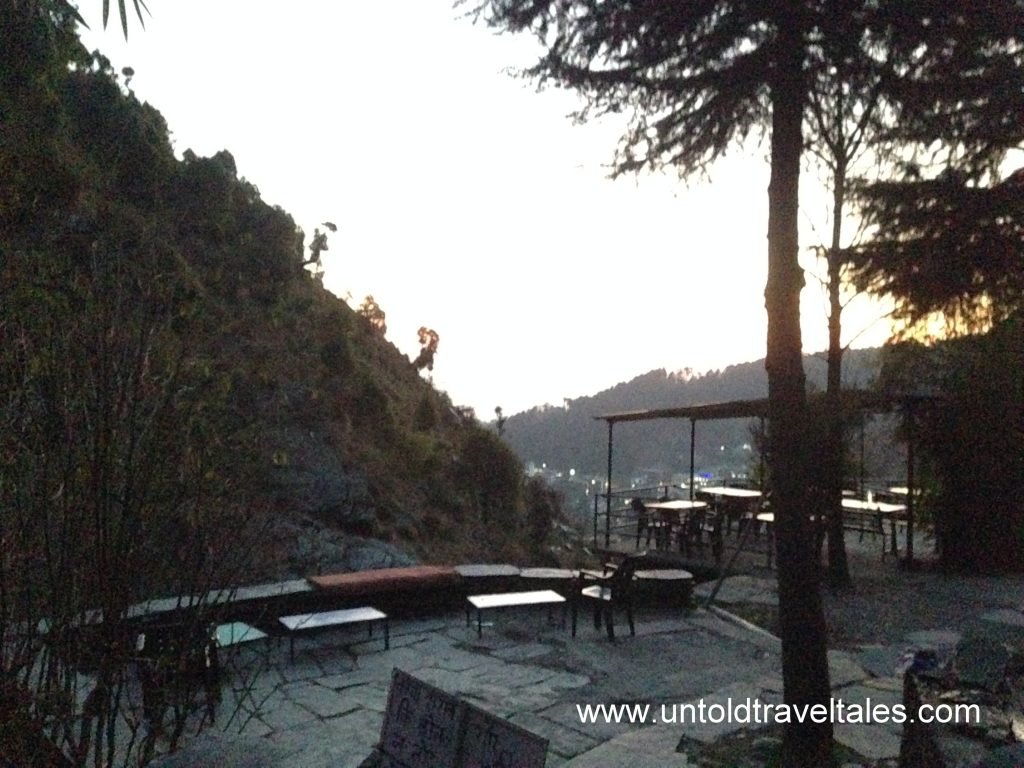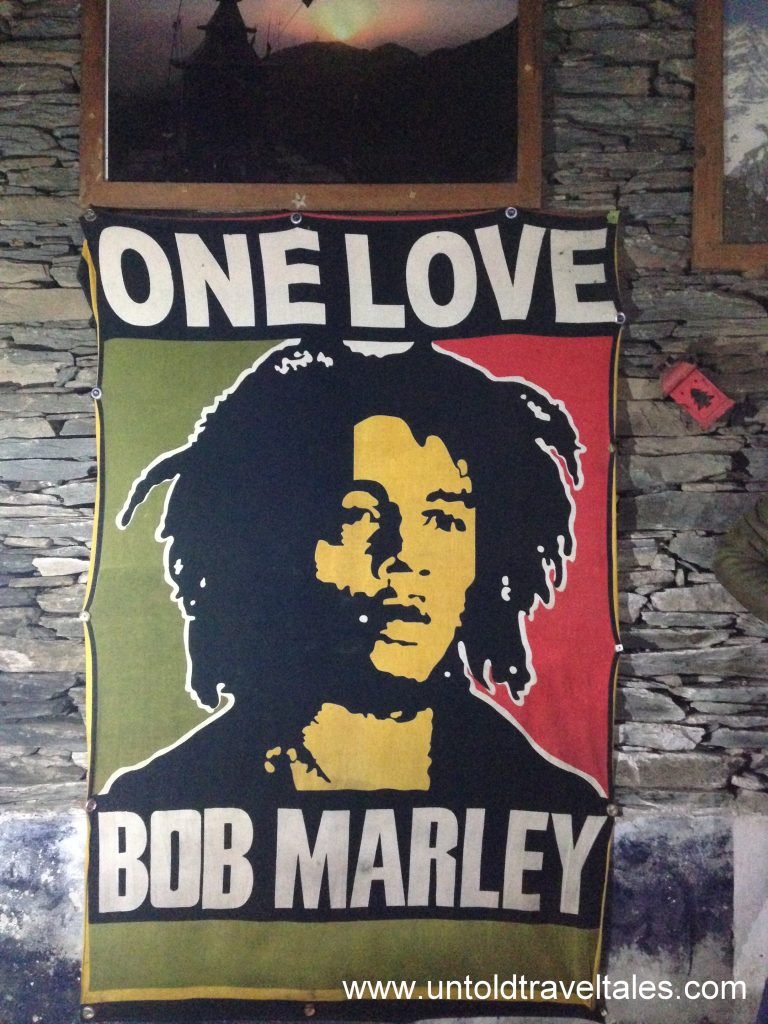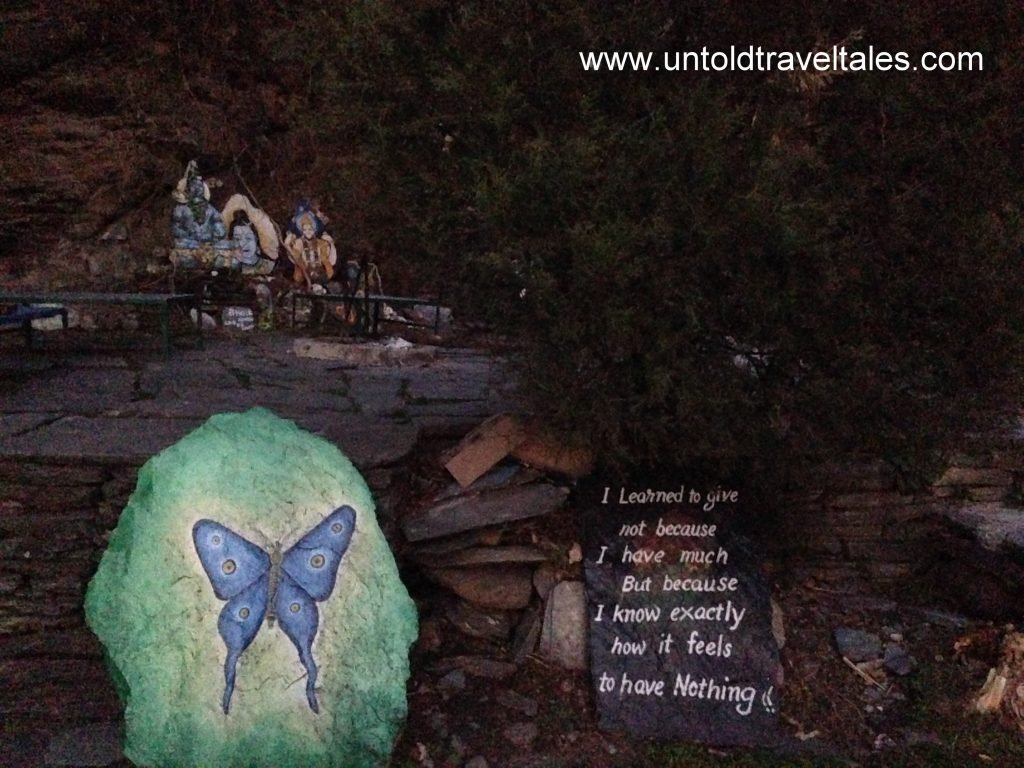 Street Food in McLeodGanj
One can explore plenty of other street food options in McLeodGanj, the best is Momo, Dumpling and are available very easily near the Mall road of Mcleodganj. You can also get many fast food chains and breakfast options if you walk towards bhagsunath temple. Mouthwatering sidhes like Bhelpuri, chola kulcha, Golgappe were the ones I have tried from the local market of bhagsunath.
*The reviews are purely based on personal experience.