Tired of boring life and want to go for a vacation but where? I am also a working lady, like a normal person I love to go for a vacation to pamper myself, to give myself some leisure time, away from job and only my love to travel make it possible. So I planned to visit Manali and Rohtang. I must say, a beautiful place to visit at least once in your lifetime. Lovely weather with mesmerizing views, my fascination for mountains make me choose hilly areas for a vacation.
Planning a trip to Manali and Rohtang Pass? Here are the list of places to visit in Manali

While planning your trip to Manali make sure you travel in night and save your day time for sightseeing. So that you can enjoy splendid views of river (Vyas).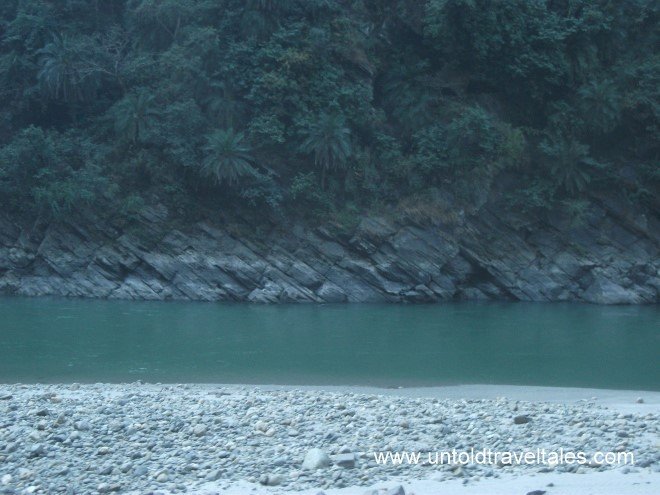 River Vyas
River Vyas is flowing all the way through Manali. A peaceful place to sit back and relax. One can also enjoy river sports here like river crossing and river rafting.
Take a pause from your journey and spare some time to sit beside and enjoy nature?s beauty. To give yourself some personal time is also very important, to know the real you. For me running water defines that nothing is constant in life.
Moving ahead you can visit below given places during your stay in Manali and don?t miss your visit to Rohtang pass?
Divide your days according to your visits, so as we did.
Day 1- Sollang Valley & Temple visit
Day 2- Rohtang pass
Day 3- Shopping at Mall road
Solang Valley
Best place for adventurous lovers. One can enjoy various sports here like Cable car, Ropeway, Helicopter Ride, paragliding, skiing, and snow scooter. Else enjoy making sculptures in snow.
Hidimba Devi Temple
Also known as Hidimba temple, made of wooden and built around a cave where it is believed that devi Hidimba performed meditation. Surrounding covers a huge garden named cedar forest.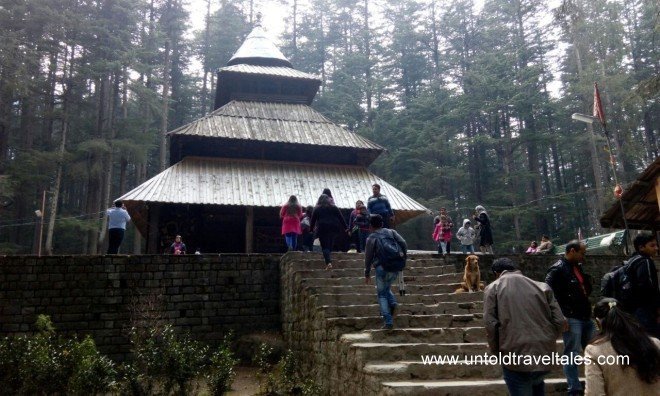 ?Vashit Temple

The temple can be reached on foot (3km walk) from manali, is also famous for Hot Water Pond, where naturally hot water comes from earth throughout the year. It is believed that Vashist hot water heal many skin diseases.
Rohtang pass
A best place I had ever visited. Rohtang pass is on height of 13,050?ft, The same connects you to Leh. Carry your good pair of woolen clothes otherwise be ready to freeze.. Yes the temperature of Rohtang pass is quite freezing. You can hire a day cab or mini bus to reach Rohtang pass.
Finally Mall road, it's shopping time
How a trip can ends without shopping. Take away some popular Manali goodies with you from main market of manali, shopaholics can enjoy roving around mall road and can explore variety of shops.
Shopping tip- Prefer to shop woolen clothes from Manali mall road, as woolen clothes are available there in variety and good quality.
Conclusion-
Overall place is good to visit. Be aware from fraudulences, people there will try to mold your mind towards unnecessary things, bargain hard as we are Indians bargaining is in our blood. Best time to visit November to February.
Personal views and suggestions!!
Go for a vacation not because – for a while you haven?t visited anywhere but to spend some precious time with your family and friends, it will make your bonding strong and will bring you closer. A trip will help you recognize your real friends and favorite family member.. Trust me you will definitely get to know different faces of different people, not so good friends will become dear ones and ones we took for real will show their true colours. Best way to know persons is to spend some time with. So enjoy and have fun..
Your comments are awaiting?.:)