Less known jewels of Mussoorie you would love to visit
Mussoorie is one of the nearest hill stations from Delhi/NCR. I have been there nearly 5-6 times and was travelling to Dehradun and Mussoorie again in the first week of September. This time I have planned to visit pending places from my bucket list near Mussoorie and Dehradun. Among them one is Robber's Cave in Dehradun on which I have already shared an article and the second is George Everest Trek Mussoorie.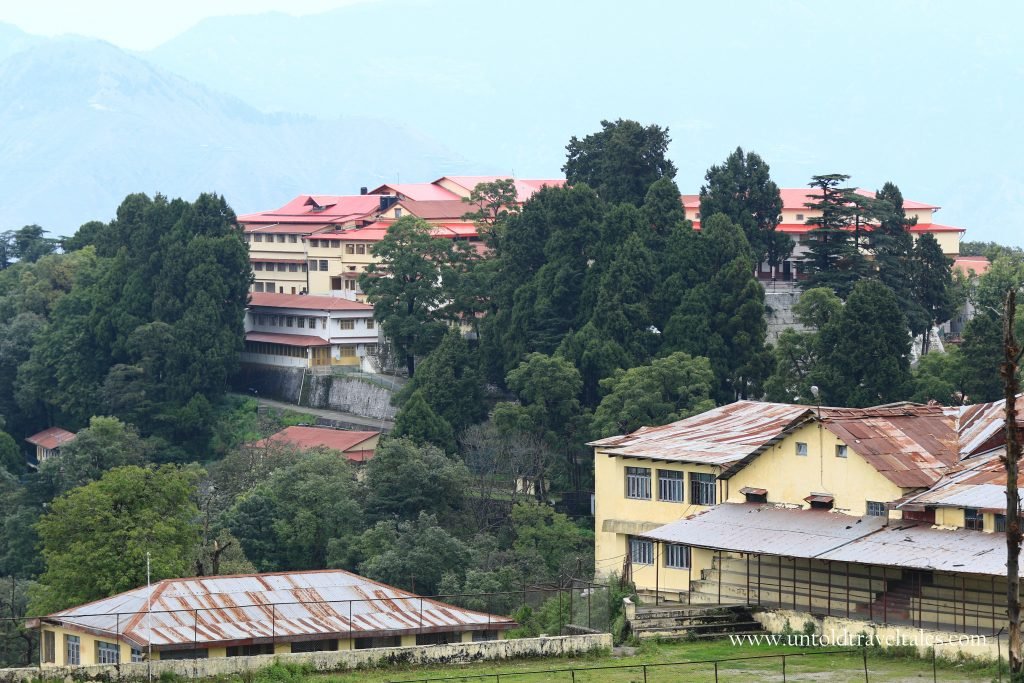 Mussoorie the queen of hills attracts many tourists from Delhi/NCR. The beautiful hills and free culture has become a center of attraction for tourists every year and hence get crowded on most of the public holidays.
Places to visit in Mussoorie listed below are known to everyone
Kempty Fall
Bhatta fall
Gandhi Chowk
Company garden
Lal Tibba
Gun hill point
And Mall road
There are other hidden gems of Mussoorie listed below
Sir George Everest trek & House
Cloud End
First Seven places are very common so I am dedicating my post to Sir George Everest Trek & house and Cloud End in Mussoorie.
George Everest trek is named on the Colonel Sir George Everest. He came to India in 1830 and was responsible for completing the Great Trigonometric Survey of India. In earlier 1830?s to 1843, he was staying in Mussoorie which is now known as Sir George?s house and trek to peak is called as George Everest Trek.
Sir George Everest house is also popular as the Park Estate situated approx 6 kilometers from Gandhi Chowk/Library Bazaar.
How to reach George Everest house and Trek?
There are two ways to reach Sir George Everest house, one road is for bikers (because the road is damaged) and the other for four wheelers. The route was very beautiful, you can breathe in the fresh air of tall lush green trees. On the way you can also find a wishing well, where people put a coin and make a wish. Sir George has created the well when there used to be water scarcity.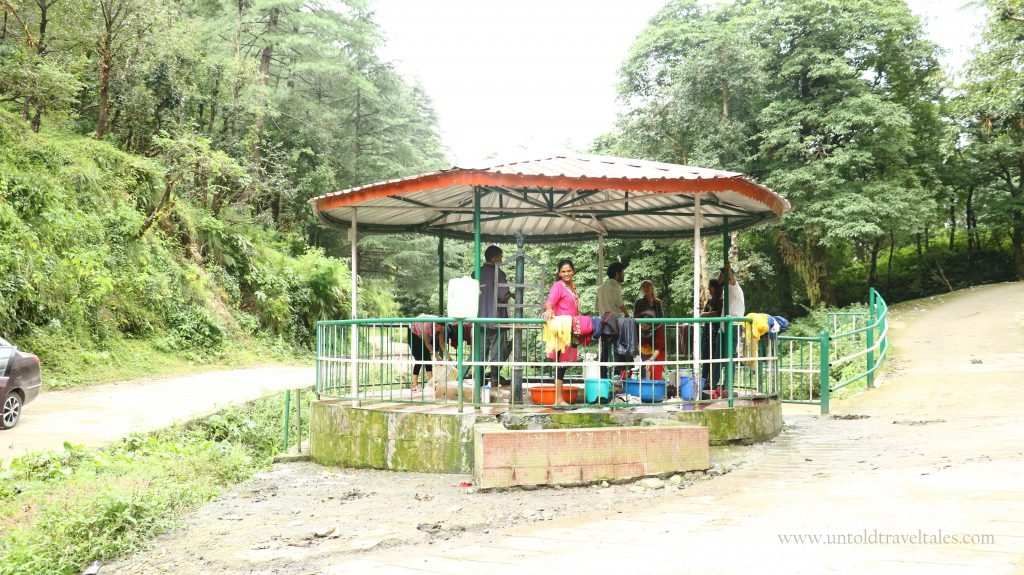 George Everest Trek Mussoorie

The peak trek is about 0.5 km from Sir George Everest house. It takes 20- 30 minutes to reach the summit and difficulty level of the trek is moderate. The path of the trek looks scary in first look but believe me you can do it, it's not that difficult that it seems. The top view will mesmerize you. The view you don?t want to be let go. I was there at the peak for 2 hours or more, doing nothing just enjoying the view of the sunset. This is also a favorite point for photographers across the country who came early in the morning to capture the sunrise or sunset in the evening. I was there at the time of sunset and tried to capture it in my camera.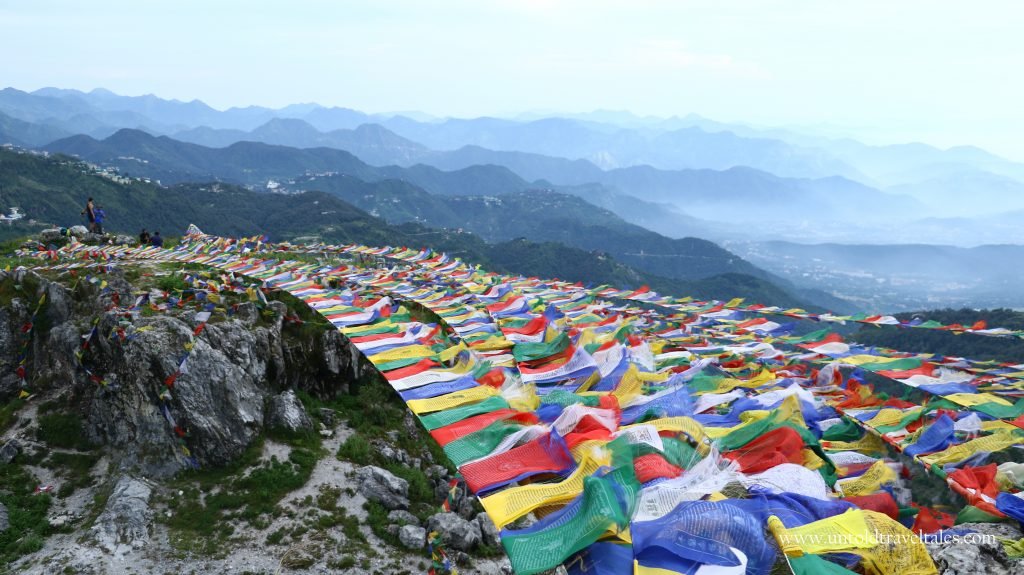 Those who don't want to summit the George Everest Peak can come back from George Everest house.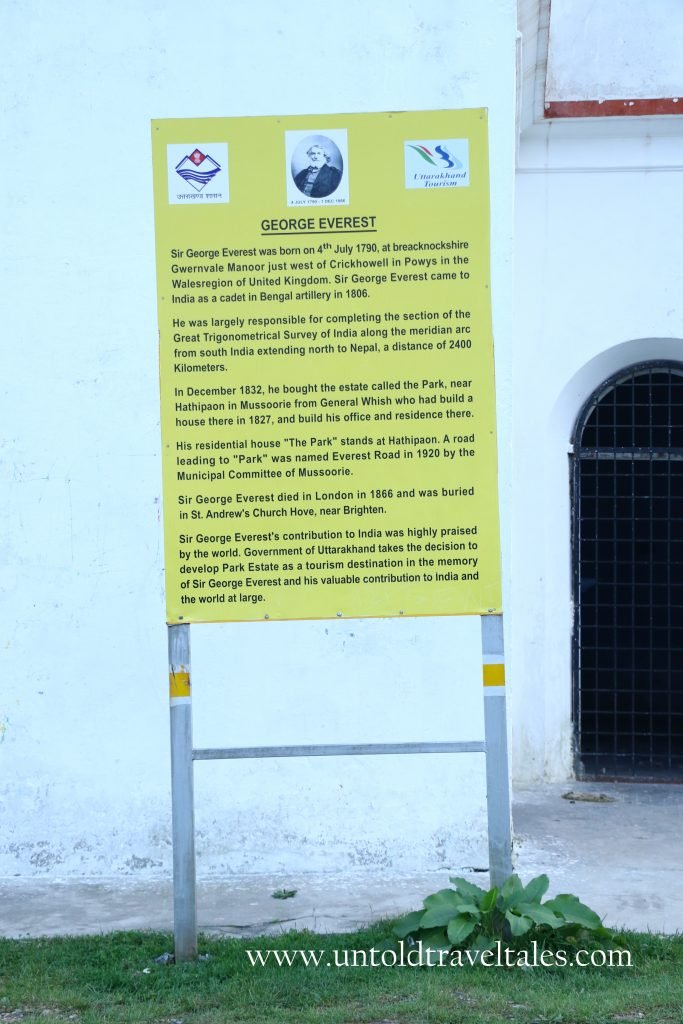 This place is totally safe, you can even carry your own camp and other party stuff to enjoy the bonfire in the night. But make sure you do not litter and destroy the beauty. Perceive your responsibility towards nature. You can also book camp/tents on rent at George Everest House. The costing of tents per person would be somewhere around 700-1000 per person with food and some adventure activities. There is a shop at George Everest house from where you can buy some edibles like Maggi, omelet, bread and other stuff.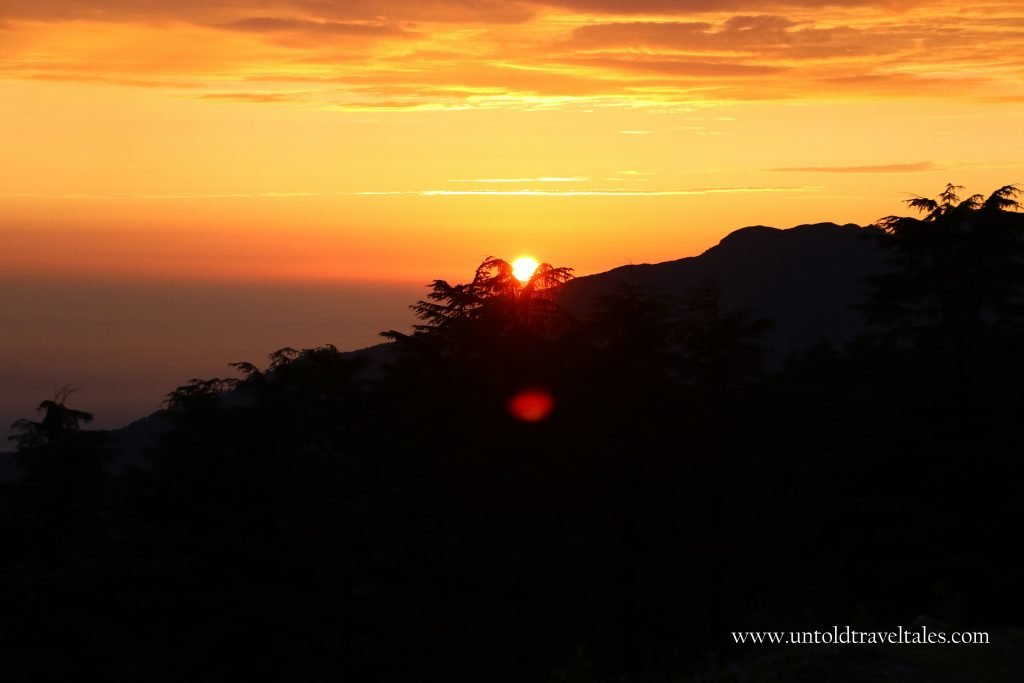 Whenever I travel, especially to mountains I prefer to talk less and soak-in nature?s beauty. Mountains have their own charm as you will not get such fresh air in metro cities.
Cloud End is a point where you are above the clouds. There is a resort as well with the name of cloud end away from the city.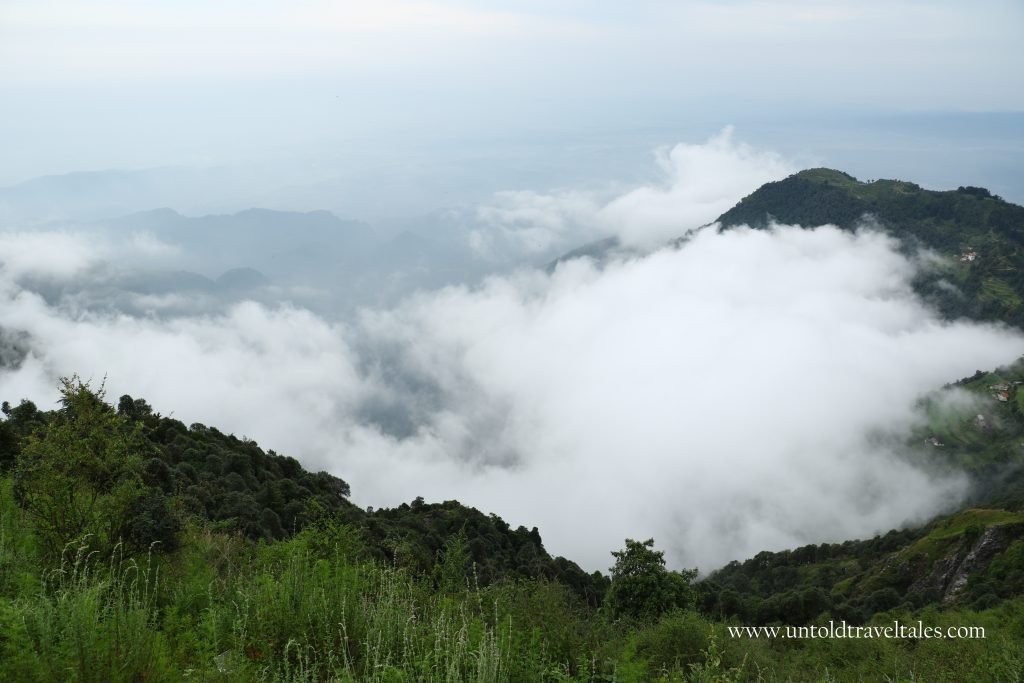 ?Go and Explore? the lesser known Jewels of India. We are living in a country where you can experience different climatic conditions. Let yourself free to explore the beauty and trust me nature will not disappoint you.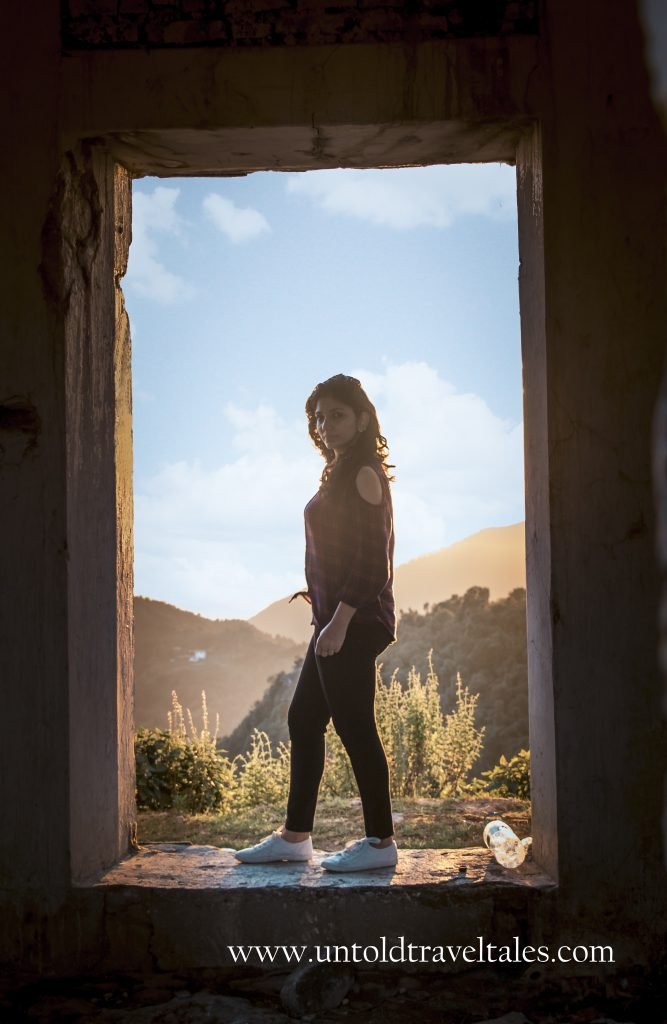 Conclusion
Search the location on google maps If you are not able to find the way.
Spare at least 3-4 hours for this place because it is so beautiful you will not want to come back from George Everest Trek Mussoorie.
Cloud End is the name of resort, but people go there to enjoy the beautiful view. The car route is same for both Sir George Everest and Cloud End separated with a diversion.
P.S: Do Not Litter, It is our responsibility to keep our heritage and nature clean.