If you are planning a vacation to Greece, then you might be planning to visit places like Athens, Santorini, and Rhodes for a pleasurable stay. But if you are looking for a place which is less populated and still exotic than Lavrio is one of the best Greek Vacation Spots.
Lavrio, also known as Laurirum or Lavrion in some sources, is an island known for its silver mine reserves. There is evidence of mining that dates back to around 3200 BC. Lavrio is located 60kms to the SouthEast direction of Athens, and there is highway connectivity available to reach the town. The closest airport is the Eleftherios Venizelos International Airport, which is located 35 kilometers from the town.
While other popular towns in Greece can get too crowded with tourists, Lavrio is quite free of the tourist traffic for most of the year. Thus making it an ideal place for people who just want to relax and enjoy the attractions, beaches, etc.
If you are considering a trip to Lavrio, here are a few awesome locations that you should definitely visit.
5 Best Greek Vacation Spots
The Mineralogical Museum and Archaeological Museum
The mining heritage of Lavrio is well-preserved in the local Mineralogical Museum. There are more than 700 samples of 100+ different metals on display. You can also buy small specimens of minerals on display and even get postcards with the pictures of minerals printed on them, as a memorable gift for your loved ones.
The Archaeological Museum is another place you should not miss. This place has several exhibits that date back to about 5,000 years ago and is the perfect place to understand and experience about the history of Lavrio and Greece.
The ?Port? Experience
Lavrio has a very well-established port which you should check out to enjoy the views of the seas and of course, the food!
Do not miss visiting the port area to enjoy Mediterranean food and some beer while you are there. People often prefer visiting the port in their yachts to have a more indulging experience of the port. If you are willing to bring your yacht to Lavrio, then hiring a yacht transportation company is the best option to safely transport your yacht to the Lavrio port.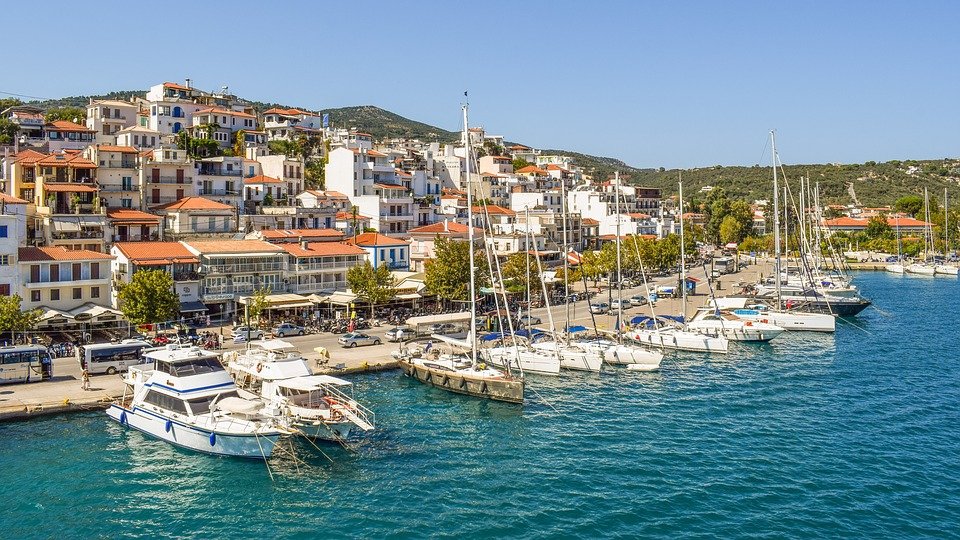 The Diving Experience
For people who love scuba diving, Lavrio is going to offer a great experience that they can cherish for a lifetime. From reefs to wrecks that have taken up a permanent spot in the sea bed, you get a chance to see all of them. Hire an experienced scuba diver and enjoy one of the most popular water activities scuba diving.
Amazing Beaches
A trip to Lavrio will not be complete until you visit any of its beaches. As the town has a lower population compared to other Greek towns and is not much popular among tourists. You will find Beaches to be less crowded offering a calm and serene experience for people to chill and enjoy.
Home of the Oldest Theater in Greece
The Thorikos amphitheater is one of the oldest theatres in Greece, and its construction dates back to as early as the 6th Century B.C. For anyone who loves you to visit and experience historic places, an amphitheater is a must-visit place.
Even if you are someone who loves excellent sceneries, then the amphitheater is an excellent spot as it the remains of the theater along with the view of the Lavrio coastline contributes to a great view.
Final Words
So, these are some of the reasons that make Lavrio the best place in Greece that you should not miss while on vacation. Apart from that, the tourist attractions in Lavrio aren?t quite busy because many people don?t know about the town.
I hope you found this article interesting. If you have ever visited Greece, then do mention the place you are most fond of as a comment below.