Planning your trip to Mussoorie? here is a perfect stay for you
I have discussed many times about my visit to Mussoorie on my blog. It's a beautiful town which offers some amazing view and places to roam around perhaps my favorite weekend getaway.? Mussoorie can be considered as one of the best places to visit in Summers or around the year. As a weekend is on its way you must do your bookings for a getaway.
How should you book your stay?
When I am not in a hurry and have plenty of time, I prefer to hit the destination and search for the hotels so I can save my money and simultaneously avoid such situations around public holidays, festive seasons and on long weekends, it's better to book everything in advance. In Mussoorie, there are many Luxury Hotels and resorts to choose from and their rates may vary from season-to-season.
Luxury Hotel in Mussoorie
Jaypee Residency Manor, luxury hotel Mussoorie is a place for people who love greenery and nature with a touch of luxury.? I was pretty much reluctant in selecting the hotel may be because of the mixed reviews available on the Internet. But I finally decided to go with the Jaypee Residency Manor considered as one of the Luxury Hotels in Mussoorie.
We have planned our stay for 2 days at the property.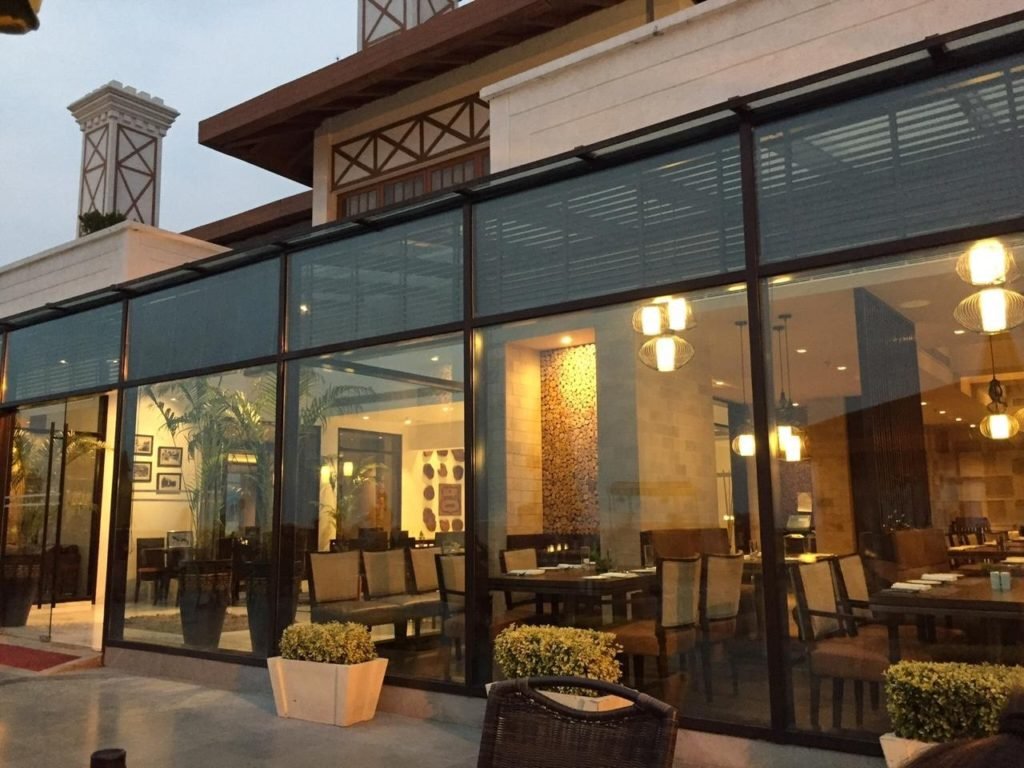 Away from the city hustle
The hotel is located in midst of the mountains which provides a great view. The Jaypee Residency Manor is no doubt looks beautiful and feel peaceful because of the less crowd and away from Mall road.
The hotel provides services like an open swimming pool, spa area, play area, open area to gaze mountains etc. The service by staff was commendable. There were several options to choose our rooms from such as Executive Room, Deluxe Room, Executive Suite, Panoramic, Manor Room, and the Green Room. We had chosen Panoramic rooms, and the view was excellent.
Jaypee Residency Manor has 135 fully furnished beautiful room which includes a minibar, tea/coffee maker, television etc. We instantly loved the bright room filled with amenities. The Luxury hotel has sports facility that energized everyone. Special rooms for children where they can spend most of their time. It is a perfect stay for those who just want to relax on their holiday. One can also take full advantage of the other facilities which the hotel provides including rejuvenating spa,? dip in the swimming pool, fine dining, membership to the health club of the hotel. The hotel has all the luxurious facilities one can think of.
Moreover, the hotel also had the facilities for couples dining, Banquet Hall, Terrace, sitting area in the lobby and much more. The hotel is best for people who desire to have fun amid the natural environment. If you are traveling Mussoorie for the first time you might need to search a bit for the property better to ask the Hotel staff for pickup facility.
The stay was a little expensive adding on to extra charges for beverages. But absolutely worth the spend. The property was vast beyond expectation.
Ratings: 8 out of 10.